Always On
Directors: Palmer Holton & Brent Richardson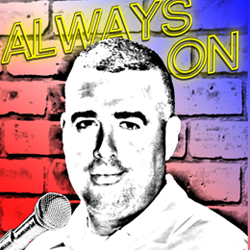 A homicide detective in South Carolina searches for big laughs as he uses his tumultuous past, his fears as a new father, and the stress of working the police beat as material in his one-of-a-kind standup comedy act. Working against the clock to solve a local mystery, this detective will see if he can gain recognition for his comedic abilities by competing in a prestigious, local standup comedy contest.
---
Bright Lights
Director: Michelle Motter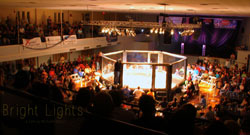 The film Bright Lights documents the story of rising star and female mixed martial artist Lalani Malley-Mancao as she sets her sights on the bright lights of a professional career in the world's fastest growing sport. Aiming to make the transition to professional billing in the spring of 2012, she faces some of the best amateur fighters and a possible title belt that could launch her from obscurity to the forefront of women's mixed martial arts.
---
Ink From My Soul
Directors: Vanessa Moorer & Catherine Weiner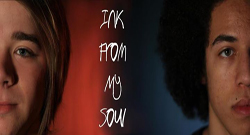 Leather couches across America are filled daily by people seeking healing – but one group of teenagers are finding healing through self-prescribed medicine – their words and their voice. These teenagers are members of Authoring Action, a non-profit, and are encouraged to find their own solutions to their struggles through the power of the arts.
Ink From My Soul follows two teens on a personal journey, Hunter, a 15-year-old with bleach blonde hair, who delivers his spoken word in the likeness and style of Eminem, and Tony, a tall, slender teen with an afro of curly hair. One-on-one, Tony is quiet and soft-spoken, but when Tony performs, his voice is powerful and he moves his audience.
---
Over Home
Directors: Joe Cornelius & Kim Dryden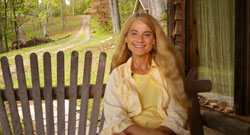 Sheila Kay Adams, a 7th generation ballad singer, is one of the last in her family to remember what it used to be like in Sodom Laurel, her hometown in the mountains of western North Carolina. Over Home follows this folk singer and musician as she fights to keep her family's traditional ballads alive while struggling to overcome the loss of her husband.
---
The One Who Builds
Directors: Hillary Pierce, Nick Gooler & Peter Carolla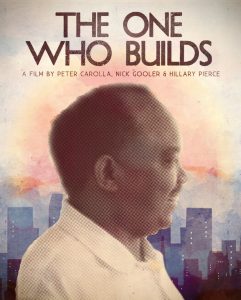 Televisions around America light up every night with the news of people displaced by war, famine, and political unrest. The struggles of refugees are often seen as a distant problem. What the citizens of Greensboro, North Carolina often do not realize is that these displaced persons are their neighbors. Nearly 11,000 of Greensboro's 270,000 citizens have been forced to flee their homes and start a new life in America.
The One Who Builds is about the life and work of Omer Omer, a Sudanese refugee who is now paying it forward as the director of a refugee resettlement organization. In Greensboro, Omer has transcended boundaries dictated by society, race, and religion to build a new village, one friendship at a time.
---
Wagonmasters
Directors: Sam Smartt & Chris Zaluski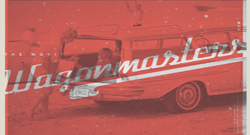 Station wagons were once America's workhorses on wheels. Today, they conjure images of outdated family photos, beehive hairdos, and unfashionable wooden siding. In 2011, Volvo, the leading premium wagon manufacturer, discontinued the sale of its last wagon model in the United States.
There are some, however, who still cling to these vehicles and what they stand for in American culture. Wagonmasters offers glimpses into the lives of such wagon enthusiasts and tells the story of the station wagon as it represents a changing America over the last one hundred years.
---
Wicked Silence
Directors: Sana Haq & Jess Pic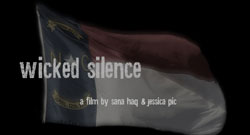 When the power to determine good genes from bad genes falls upon the shoulders of a self-righteous society, the worst of racism, sexism, and exploitation of the poor emerges. Between the 1920s and 1970s, the Eugenics Board of North Carolina sanctioned close to 8000 people to be sterilized, because they were deemed a burden on society. Wicked Silence examines this history through the stories of its victims, while the State of North Carolina meanders towards compensating the victims determining its final fate as a villain or a hero in the annals of history.
---