Main Content
MA in Sports Media and Storytelling
The DFP is re-imagining the sports education experience with an intensive, one calendar year Masters in Sports Media and Storytelling. Through a mixture of on-campus and online courses, students will gain not only advanced skills in video production and storytelling, but also a keen understanding of all of the ways sports content is produced, distributed and consumed in today's crowded arena including insight into social media and marketing campaigns.
Under the expert guidance of Creative Director Peter Gilbert – one of the filmmakers behind the award-winning documentary Hoop Dreams, and Chris Sheridan – a cross-platform journalist and media executive with some of America's biggest media brands – graduates leave the program with the confidence and skills needed to tell great stories, the reel of work to prove it, and the media savvy and deep network of connections needed to land in today's crowded marketplace.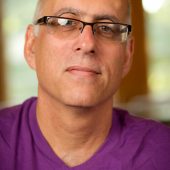 Sports are a great way to hook people into something that's already a part of their life. We're using sports to look at political and social issues. For me, it's an interesting thing to teach and an interesting way to look at the world around us.
–Peter Gilbert, Professor of Practice, Documentary Filmmaker, and Co-Director of Hoop Dreams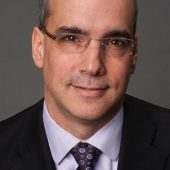 It's an exciting time to be in the sports media and storytelling space, and we've designed an equally exciting fast-paced, intensive program.  It gives students both the hands-on technical training as well as the freedom of online coursework to let students go where the story takes them.
–Chris Sheridan, Associate Professor of the Practice.