Farewell, My Peking Opera
Directors: Jill Li & Xiao Xiao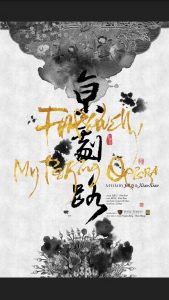 Wenbei Jin spends her days working in a nail salon in Charlotte, N.C. The customers sitting across from this quiet, unassuming woman might be shocked to learn that she once graced opera stages across China and performed her country's most revered art form on Broadway. Farewell, My Peking Opera provides an intimate glimpse into the life of Peking Opera artist, Wenbei Jin. The film follows Wenbei, a dedicated performer and the daughter of a Peking Opera master, as she struggles to deal with her father's death, honor his artistic legacy, and fulfill her quest to popularize Peking Opera in the U.S.
---
Gimme a Faith
Director: Hao Zhang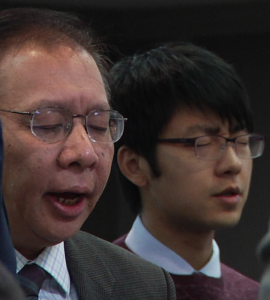 Each August, Steve Wong drives to the Raleigh International Airport to welcome new students as they arrive from China to begin their studies at North Carolina State University. He offers them a ride, a home-cooked Chinese meal, and Bible study. Out of curiosity and a need for a community, 22-year old Ang Li accepted Wong's invitation and began a spiritual journey that led to his conversion to evangelical Christianity. Li's path to faith is one followed by thousands of young Chinese who come to the U.S. to study and end up embracing Christianity. Gimme a Faith follows Wong and Li as they seek to recruit new believers and provides an intimate look at potential converts as they struggle with questions of faith and identity.
---
Original Body of Pain
Directors: S.J. Wright & Dominic Silva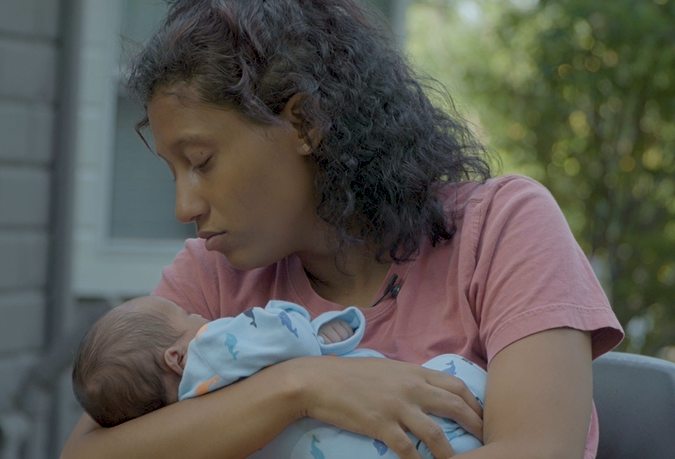 An immersive portrait of parenthood, addiction, and recovery set against the lush, mountainous backdrop of western North Carolina, this film follows women and children impacted by the American opioid epidemic and the emerging trend of Neonatal Abstinence Syndrome. NAS refers to infants exposed to opioids and other drugs during pregnancy, an issue nurse Joanna Kristoff battles daily as she works with affected families in their homes to manage withdrawal symptoms and ensure that babies are developing normally. Meanwhile, expectant mother Lisa suffers a heroin overdose while 6 months pregnant and fights to secure a future with her son once she gives birth, and recovering mother-of-three Ashley works to become a role model for her boys and leave behind her "Original Body of Pain" that led to her drug use.
---
The Mayberry Effect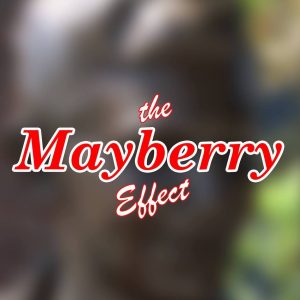 Director: Chris Hudson
After almost 60 years, The Andy Griffith Show still has a loyal audience and superfans who make it their life mission to pass down that nostalgic Mayberry feeling to future generations. But who are some of these people and why do they do it? The Mayberry Effect explores the The Andy Griffith Show through the lens of nostalgia and how tribute artists like David Browning, the nation's number one Barney Fife tribute artist, and Allan Newsome, host of the Two Chairs No Waiting podcast, entertain crowds online and at various Mayberry Festivals and attempt to pass on those Mayberry traditions of love, laughter, and hope. The Mayberry Effect also examines how Andy Griffith's show helped re-energize his own hometown of Mt. Airy, transforming it into a real-life Mayberry. But what will happen to Mt. Airy and The Andy Griffith Show once audiences start to dwindle? These and many more questions will be answered in The Mayberry Effect. So it's now time to take a nostalgic journey into the past, present, and future of The Andy Griffith Show.
---
Challenging the Call
Director: Milik Robinson
Challenging the Call is a short documentary that chronicles Milik Robinson's journey of self-identity and worth. Fast, flexible, and strong he had all the makings to be an all-star baseball, basketball, or football player. After deciding to utilize his gifts on stage as a contemporary dancer, he's shunned by his community where respect is earned off athletic merit. Along the way he meets athletes from a variety of sports, such as chess and basketball, all the while reminiscing about his fallen dance dreams, hoping to get the respect he feels he deserves.
---
Qualified
Directors: Myles Harris & Colin Sylvester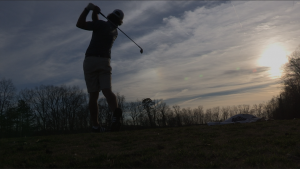 Qualified fellows two professional golfers as they pursue their lifelong goals of playing on the PGA Tour. Shea Sylvester just finished an All-American college golf career, but he left school to turn pro before graduating. His parents are supportive of his choice, but fearful of his future. Christian Brand has been a professional golfer for over eight years, but he has played in only one PGA Tour tournament. His wife and her job keep his golf career financially afloat as they pursue the rich purse-winnings and glamorous lifestyle of the PGA Tour. As they prepare for Q-School (the PGA Tour Qualifying Tournament), Shea has nothing but a high school diploma to fall back on, and Christian, now in his thirties, wonders how long is too long before hanging up the clubs and looking towards a future and a family. While both Shea and Christian strive for a spot on the tour, odds are that when the final Q-school scorecards are checked, one or both of them will still face the question of how long he can pursue his dream while asking others to sacrifice so much for him.
---