Main Content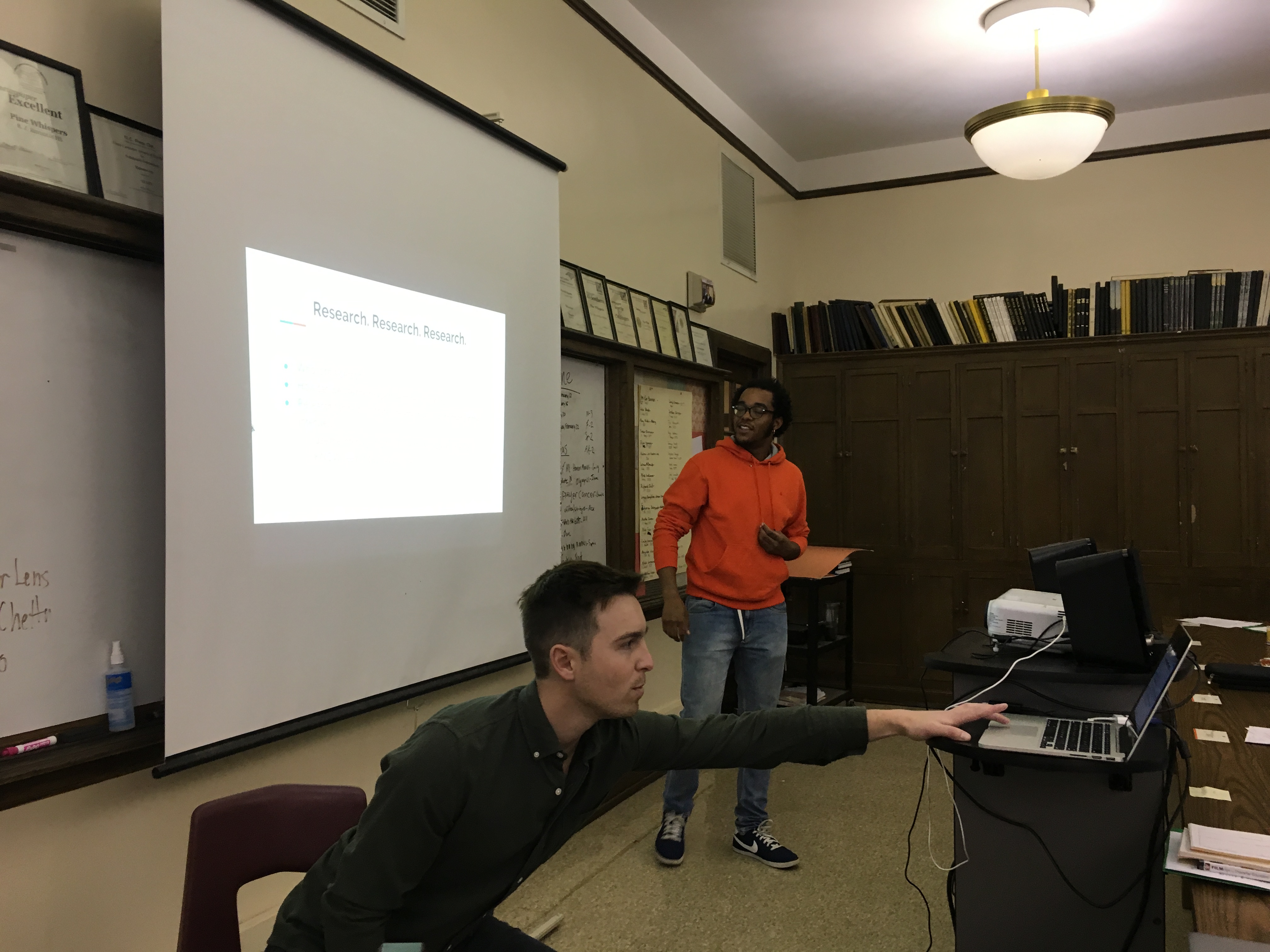 As the MFA is a terminal degree, we believe it is imperative that we prepare our students to teach as well produce creative work.  Through the Pedagogy and Curriculum course we introduce students to major theories of teaching and learning and provide experience in the development of course materials and academic job portfolios.  Students also have the opportunity to participate in teaching practicums that allow them to work closely with faculty in the design, development and delivery of an undergraduate course, or lower level DFP class.
We have recently provided students with a wider variety of teaching experiences through a collaboration with local filmmaker Diana Green, R.J. Reynolds High School (an arts magnet school) and the Pulitzer Center for Crisis Reporting. Two DFP students are woking with this team as part of the NewsArts initiative, which partners the Pulitzer Center with Winston-Salem/Forsyth County Schools to demonstrate the ways in which creative approaches to storytelling can connect us to the global issues of our times.
Likewise, we currently have two students working with Professor John Wertheimer of Davidson College and students in his course, Law and American History, to produce a historical documentary short film.