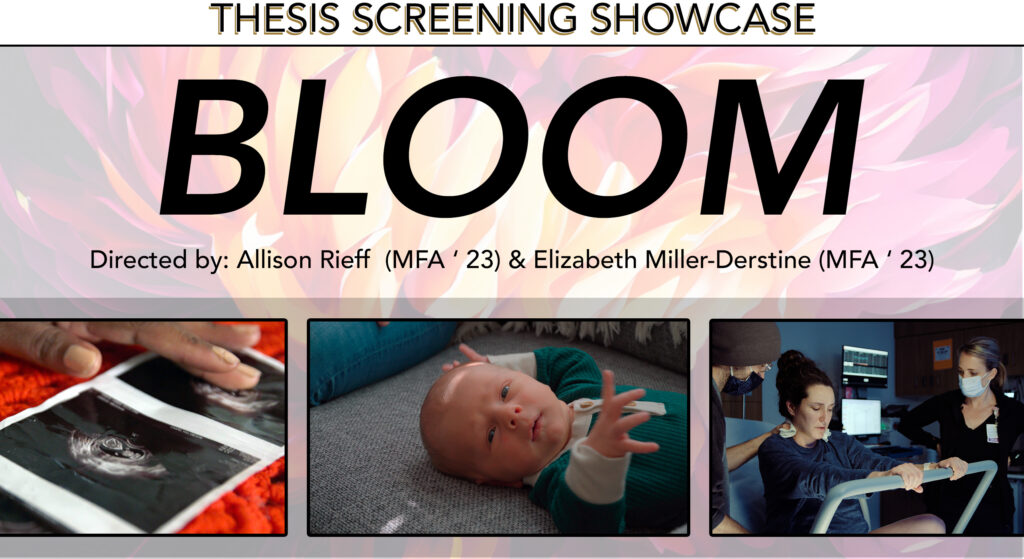 Please join us for a screening of Bloom, co-directed by 2023 MFA graduates Allison Rieff and Elizabeth Miller-Derstine, on Thursday, November 16 at 6:00 p.m.
Bloom follows four birth workers and the expectant parents they advocate for and questions why a country that advocates for personal freedom limits how parents exercise it in the birthing process. At a time when stories about Roe v. Wade, TRAPlaws, and state legislatures are in the headlines for making reproductive care more perilous, Bloom is about the people who are making healthcare access an easier and positive experience.
A Q&A with the directors will follow the screening.
The free screening will take place at the ZSR Library Auditorium, Room 404.