DFP Professor of Practice Peter Gilbert Leads RiverRun Panel Discussion
Main Content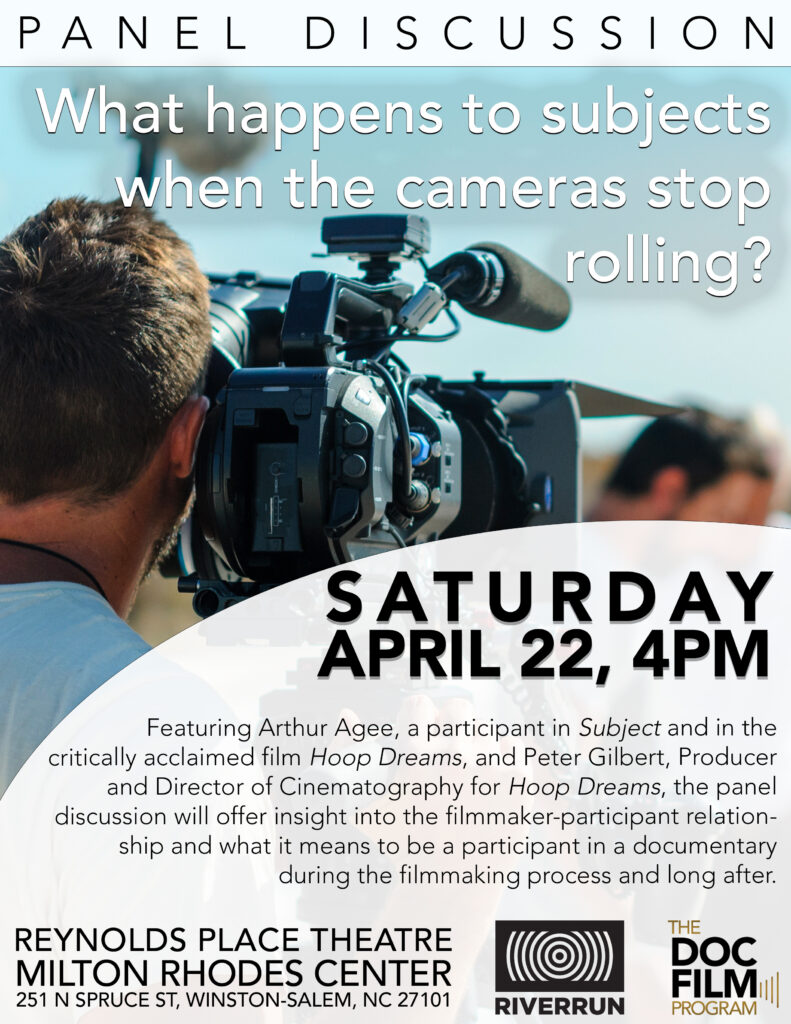 The Documentary Film Program is proud to be part of the RiverRun International Film Festival (April 13-22) as it marks its 25th anniversary! We are particularly looking forward to the panel discussion Documentary Ethics: What Happens to Subjects when the Cameras Stop Rolling? featuring DFP professor Peter Gilbert & Hoop Dreams participant Arthur Agee on Saturday, April 22 at 4:00 p.m.
In conjunction with a screening of the documentary Subject, the panel examines the important question of documentary ethics pertaining to the effects a film can have on its subjects.   Unpacking the responsibility inherent in documentary filmmaking, Subject puts some of the most successful documentary films of the past three decades, including Gilbert's film, Hoop Dreams, under the microscope revealing the impact their commercial success has had on the lives of the onscreen participants. 
Arthur Agee, is a participant in Subject and in the critically acclaimed film Hoop Dreams, and Gilbert is a Producer and Director of Cinematography for Hoop Dreams. The discussion will offer insight into the filmmaker-participant relationship and what it means to be a participant in a documentary during the filmmaking process and long after.
We hope to see you there!