Wake Forest Documentary Film Students Produce Film for ArtCities Launch
Main Content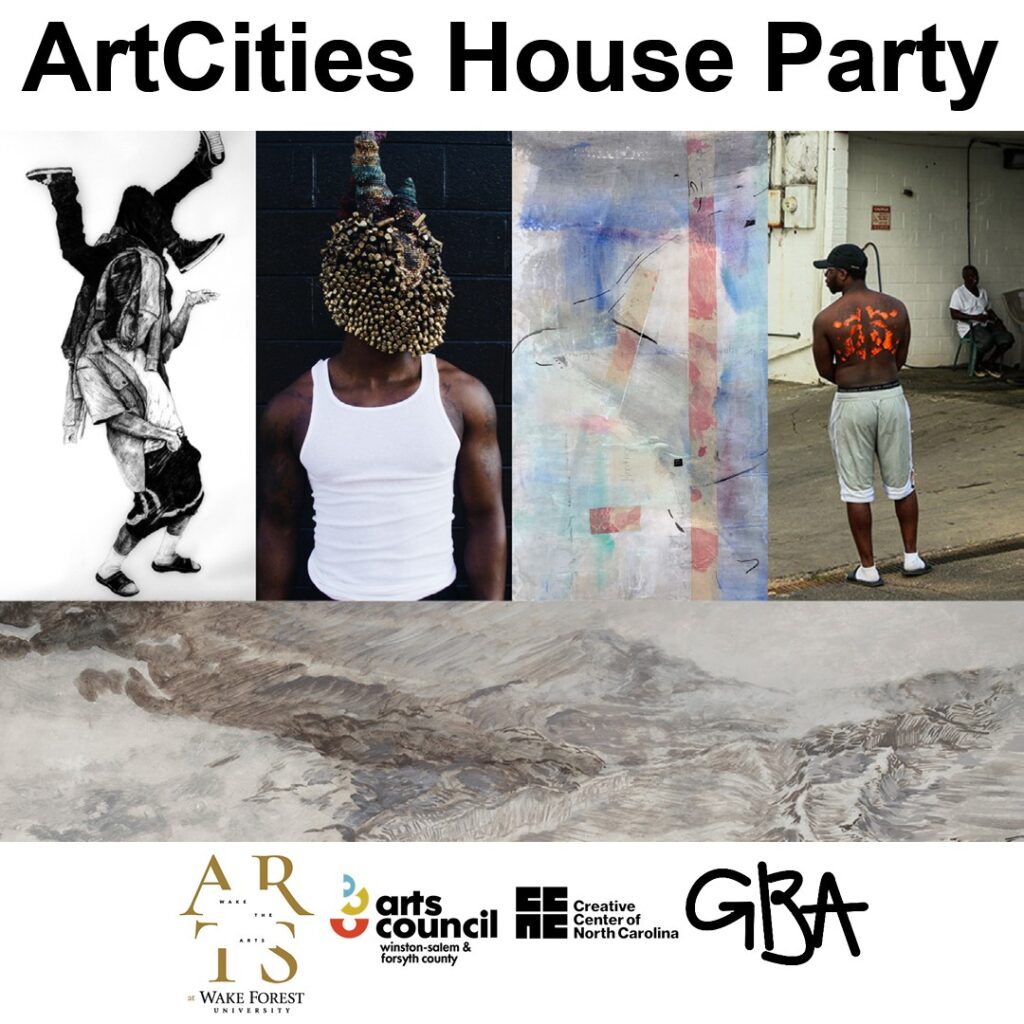 The Documentary Film Program is proud to be part of the recent launch of ArtCities, a collaboration between Wake the Arts and Guilty by Association (GBA), an organization dedicated to raising visibility for underrepresented artists nationwide.
GBA's ArtCities showcases work by five Triad artists: Krystal Hart, Ashley Johnson, Lakea Shepard, Mariam Aziza Stephan and Antoine Williams. Winston-Salem and Greensboro are the first cities whose artists will be featured on the ArtCities website.
Also featured on the website is a 10-minute documentary featuring profiles of the ArtCities artists produced by DFP students Jinglin Zeng, Rodney Wilds, Chen Zheng, Yunzhe Zhu, and Allison Rieff under the supervision of DFP Associate Program Director Chris Zaluski. 
To celebrate the artists and the launch of ArtCities, an ArtCities House Partywas recently hosted at the Arts Council of Winston-Salem and Forsyth County. The event was co-hosted by Wake the Arts at Wake Forest University, with support from the Arts Council as a community sponsor and Creative Center of North Carolina (CCNC).