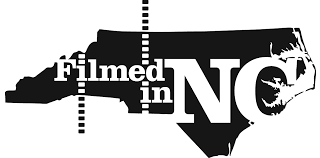 Congratulations to 2nd year MFA students Elizabeth Miller-Derstine and Allison Rieff on landing a Filmed in NC grant! Miller-Derstine and Rieff's film, Bloom, is one of 13 films selected to receive financial support from the Filmed in NC Fund .
Bloom follows four doulas and the mothers they advocate for. It questions why a country that values personal freedom limits how parents exercise it at birth.
The Filmed in NC Fund is supported through a partnership with the NC Film Office and a gift from Artless Media in conjunction with The Magnifying Glass. 
The initiative was launched to support the work of emerging and independent artists with a particular focus on female and non-binary identifying, African American, and Latinx filmmakers.