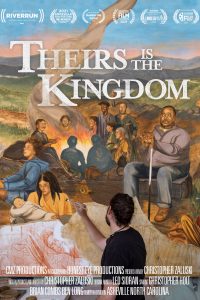 We are excited to announce that Professor Chris Zaluski's film, Theirs is the Kingdom, will makes its broadcast premiere on PBS stations around the country.  Screenings will begin on select stations in late March, leading to a national World Channel broadcast on Easter Sunday (April 17) at 12:30 EST.
At the intersection of poverty and portraiture, the film follows the rare creation of a contemporary fresco mural featuring people battling homelessness, addiction, and mental illness, inside the sanctuary of a small church in Asheville.
Find out if your local station will be screening the film.  The film is also available to stream on PBS.org until May 1.