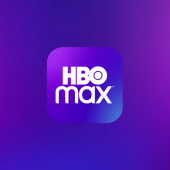 At the Ready from DFP alum Hillary Pierce (MFA '13) is now streaming on HBO Max and is available on-demand. The film follows students at Horizon High School in El Paso, Texas as they train to become police officers and Border Patrol agents.If you missed the premiere of this impactful, award-winning film at the Sundance Film Festival last year, now is your chance to finally see it.  Pierce served as a producer on the film.
Choice of Weapons: Inspired by Gordon Parks produced by DFP alum Monica Berra's (MFA '16) is also on HBO Max. For decades, trailblazing photographer Gordon Parks brought the human struggle of the Black community out of the shadows and onto the pages of LIFE magazine. This documentary, which premiered at the Tribeca Film Festival, explores Parks' enduring legacy through the lens of three contemporary photographers and spotlights his visionary work and its impact on the next generation of artists.
Those with an HBO account can find the films at play.hbomax.com.