Main Content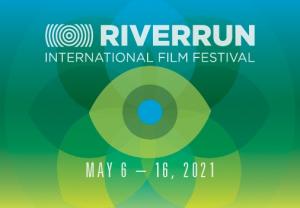 We are so excited for RiverRun's return! The RiverRun International Film Festival (May 6-16) will feature three films with connections to the DFP and three different ways to get our movie fix–a drive-in experience, outdoor screenings or home viewing.
Proper Pronouns, by Meg Daniels and Manie Robinson (MFA '19) chronicles the emotional journey that four transgender ministers and their spouses take as they try to redefine their identities and prove to the Southern community that they belong in the pulpit. You can catch the film at the Marketplace Cinemas on Saturday, May 8th at 8:30 p.m. or take in a virtual screening.
Theirs is the Kingdom, directed by DFP Teaching Professor Chris Zaluski, follows the rare creation of a contemporary fresco mural inside the sanctuary of a small church in Asheville, NC. At the intersection of poverty and portraiture, this is a painting not of the rich and powerful, but of people battling homelessness, addiction, and mental illness.  The film will screen Sunday, May 9 8:30 p.m. at Southeastern Center for Contemporary Art (SECCA) and is also available virtually.
Finding Tyler, a film by Chris Brannan, a former student, and Diana Reichenbach, will screen virtually in the  Documentary Shorts 2 program.  The film tells the story of Tyler Johnson who in August of 2003 was a prized scholar in theoretical physics. Months later he was homeless on the island of Corsica, a fugitive wanted by the FBI. For six years Tyler sent letters to his family, each containing cryptic clues about his condition. Then the letters stopped arriving. Using Tyler's own words from his journal and interviews with those who knew him best, Finding Tyler explores the core struggle of life as a fugitive.
Recent Posts
May 2, 2021

May 1, 2021

April 29, 2021