Main Content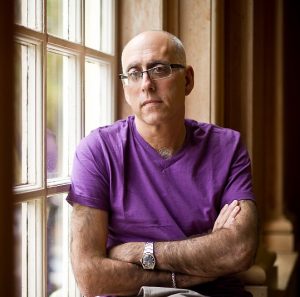 Professor of Practice Peter Gilbert and his Webber/Gilbert Media Group partner and former NBA-All Star Chris Webber recently talked about basketball, media, and kids at the Aspen Institute's Project Play Summit in Detroit, Michigan.
The Project Play Summit, the nation's premier gathering of youth, sports and health leaders, takes the measure of the state of play and charts next steps in building healthy children and communities through sports
A quarter-century after the release of Hoop Dreams, the sports documentary that launched the genre with its revealing portrait of two young basketball players trying to improve their lives, Hoop Dreams filmmaker Gilbert and current NBA analyst Webber, addressed the question: What has changed – and still needs to change – for the game to better serve kids?
Other Project Play Summit speakers included Lions running back C.J. Anderson; University of Michigan baseball coach Erik Bakich; Michigan Secretary of State Jocelyn Benson; New York Times columnist David Brooks; ESPN reporter Cassidy Hubbarth; seven-time NCAA champion gymnastics coach Valorie Kondos Field; Detroit Pistons Vice Chairman Arn Tellem.
Recent Posts
August 10, 2020

August 10, 2020

June 14, 2020