Main Content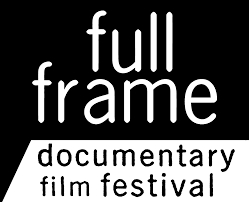 We are so excited to share that the 2019 Full Frame Documentary Film Festival Garrett Scott Documentary Development Grant was awarded in part to Diane Hodson (MFA '15) and Jasmine Luoma (MFA '15) for their film Million Dollar Block.  The Garrett Scott grant provides support to singular new voices in documentary film. Its emphasis is on first-time filmmakers with unconventional training, those making formally challenging work, and those grappling with difficult subjects.
Weaving together the stories of residents in Brownsville, Brooklyn's Van Dyke Houses, Million Dollar Block is a portrait of life in a community rich in land, history, and institutional disinvestment. With slowly rising "affordable housing" serving as the backdrop, the film will craft an evocative tableau, considering a neighborhood often described in terms of squalor and despair, with dignity and nuance.
Hodson and Luoma will present excerpts from their work-in-progress at the Full Frame festival at 4:30 pm on Saturday, April 6.
Recent Posts
August 10, 2020

August 10, 2020

June 14, 2020