Main Content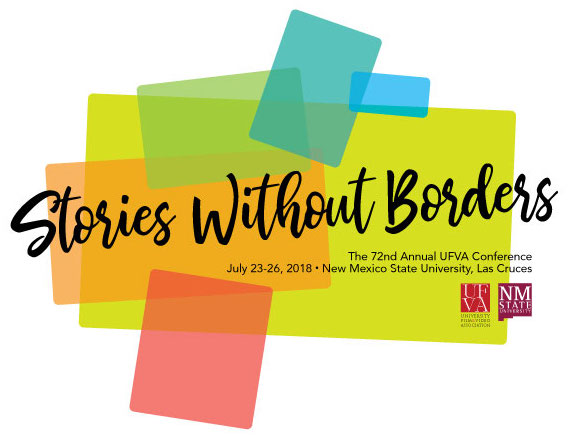 Several DFP alums are in Las Cruces, New Mexico for a busy week of film screenings and panel presentations at the 72ndannual University Film and Video Association conference, Stories Without Borders, hosted by New Mexico State University.
S.J. Wright (MFA '18) and Dominic Silva (MFA '18) will present a work-in-progress screening of their thesis film, Original Body of Pain. The film paints a portrait of three women in Asheville, NC, as they grapple with the emerging trend of Neonatal Abstinence Syndrome, a condition caused when infants exposed to opioids during pregnancy go through drug withdrawal.
NYU Adjunct Instructor Diane Hodson (MFA '14), who has served as a producer on top-rated podcasts Missing Richard Simmons and Heaven's Gate, will present "Podcasting: The Next Frontier for Documentary and Fiction Filmmakers" as a member of the Perennial vs. Millenial panel.
Elon University Assistant Professor Sana Haq (MFA '13) will screen Waiting in the Midfield, a short film that follows Omar, a 24 year old Syrian refugee and a former professional soccer player, as he attempts to make a new life for himself in Greensboro, NC while waiting for a chance to see his family and to play professional soccer again.
University of Alabama Assistant Professor Nick Corrao (MFA '11) will present a work-in-progress screening of An Unspoken Law, which explores how a South Florida mother becomes an unlikely advocate for the reform of sentencing laws on child pornography possession.
In addition to serving as a respondent for two films, University of Hawaii Professor Scott Schimmel (MFA '17) will screen Driven Blind. This MFA thesis film,  follows Dan Parker, a world champion drag racer, as he struggles to adjust to his new reality after he is blinded in a fiery racing accident.
Recent Posts
August 10, 2020

August 10, 2020

June 14, 2020