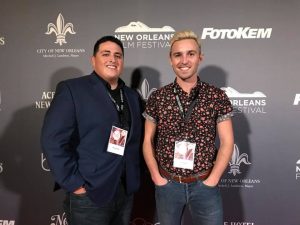 Wake Forest University's Center for Bioethics, Health and Society has awarded SJ Wright and Dominic Silva an outreach and impact grant for their thesis film Original Body of Pain.  The film profiles the lived experiences of women and children struggling with the ripples of opioid addiction.  The grant will provide the filmmakers with $5,000 to use toward project outreach and educational support materials
"We are thrilled that CBHS is supporting our efforts to bring the stories of these resilient women into the community and to educate the public about the stigma around opioid addiction," said Wright and Silva.
We congratulate the Silva and Wright on securing this grant and extend our appreciation to the CBHS for its continued support of DFP student films.