Main Content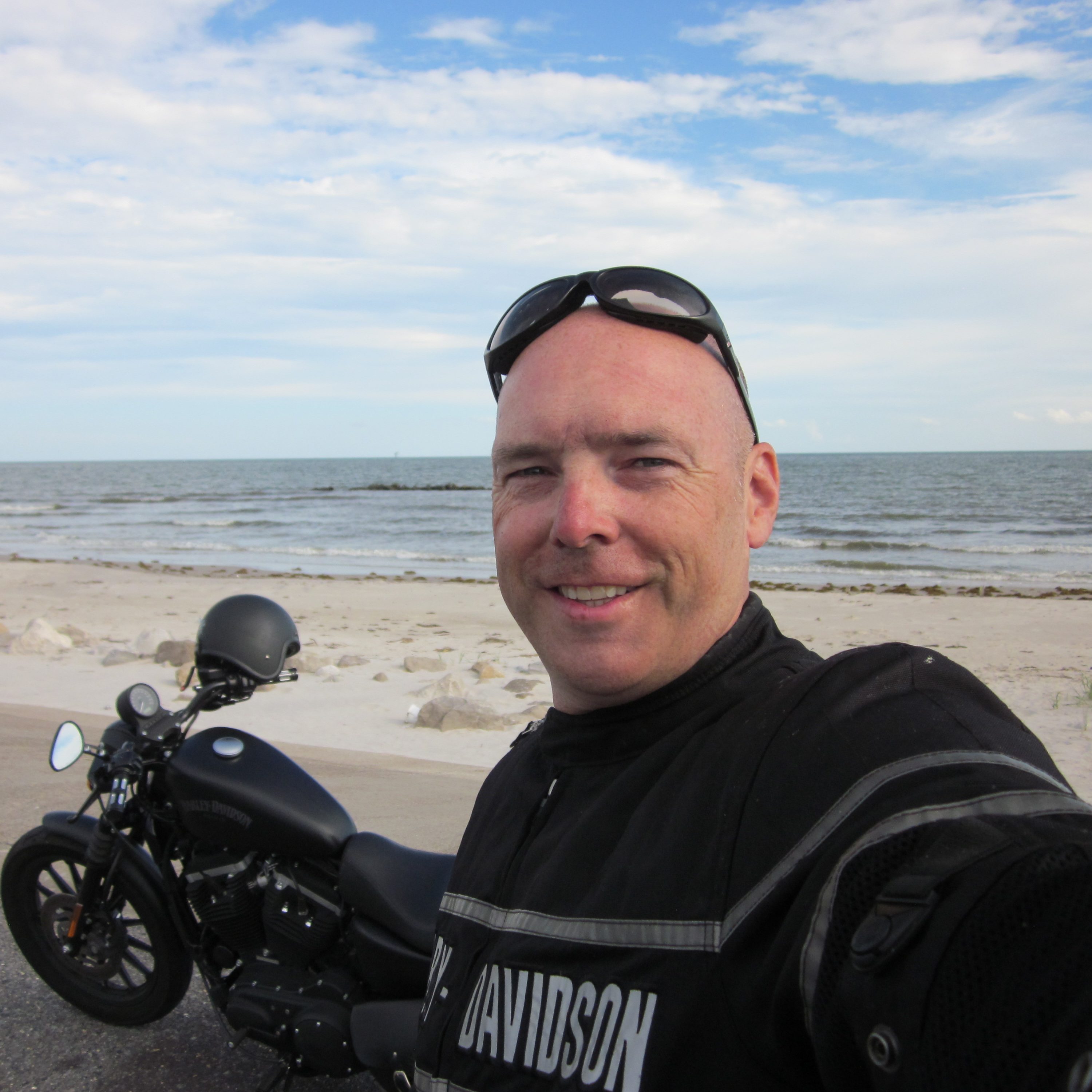 Mickey Becker
During my lifetime I have participated in a wide range of educational and professional pursuits. With a B.S. in Exercise Science, M.A. in Religious Studies, and M.S. in Counseling I have had the opportunity to learn about and interact with the world around me from multiple perspectives. During these interactions one constant has been the integration of film as a medium to teach, learn, share, explain, and entertain. As a mental health counselor and counselor educator, I found that the written word could explain symptoms but the medium of film gave me the ability to present to counselors the lived experience of mental health patients. I believe that as we gain a greater understanding of each other's lived experience we become more effective at providing support and compassion to one another. Though I have been making films for various reasons since I was 16 years old, it is the desire to use film to tell the stories of people struggling with mental illness that led me to pursue studies in documentary film.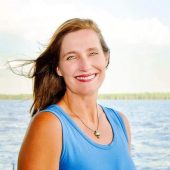 Bridget Fitzgerald
I grew up in Massachusetts, the daughter of Irish immigrants, and moved to Florida where I lived many happy years raising my family and working as a social worker. I attended the University of Florida and Florida State University earning a bachelor's degree in psychology and a master's degree in clinical social work. I have always loved being active taking dance and yoga classes, going kayaking and hiking. A Canon AE-1 was my first purchase when I started working at 14, and I've always been mesmerized by the beauty and power of photo and film to open eyes, minds, and hearts.
As a social worker and parent, a monumental lesson I learned is to talk less and listen more. I only sometimes succeed but I do understand the importance and aspire to listen deeply with great care, compassion, and empathy. I love filmmaking because, for me, it esteems this careful listening and observation in the same way with the same goal of deep understanding and regard for others and their experience.
I love the do-gooders who are harnessing their particular brand of genius to serve in some way. There is a lot of beautiful work going on and we all need to know about it and celebrate it and inspire each other to pull out the stops and do what we can for each other and the world. I hope to make films that do just that.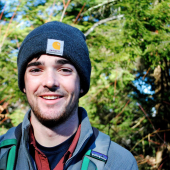 Dustin Foote
While other children grew up on cartoons, I was raised on ESPN's Sportscenter. I spent countless Saturday and Sunday mornings in front of the TV, by myself, memorizing meaningless statistics and idolizing the anchors on set. Since then, my interest in three-point percentage, QBR, and on-camera work has dwindled. Now, I use sport stories as a vehicle to discuss social, political, and environmental issues in American culture. I am also curious to explore other topics including, but not limited to, religion in contemporary society, the natural world, and the concept of the American dream.
I graduated from Skidmore College in 2017 with a bachelor's degree in American Studies. As an undergraduate, I interned for ONE World Sports, the Adirondack Thunder (ECHL), Sirius XM, the Edge of Sports podcast with Dave Zirin, and the New York Daily News.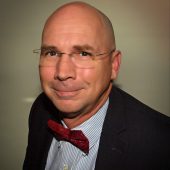 Ed Foster
I am a United States Air Force veteran. I graduated from Western Carolina University with a BA in Professional Writing.  I continued my education at North Carolina A&T State University where I received my MA in African-American Literature.  As an Adjunct Instructor at Guilford Technical CC I taught English and Humanities courses.  While teaching I coached youth football and basketball for eight years at my local YMCA, also. My interest in filmmaking began at an early age. My grandparents owned a home beside a drive-in theater and I spent many weekend nights sitting in their backyard watching everything from Disney to horror films.  My love of film led me to Theater Arts and Forensics in high school where I achieved honors in both. I hope to help others gain a better understanding of the interconnected tapestry of the human experience through filmmaking and teaching.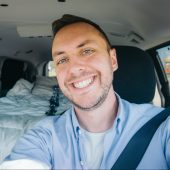 Luke Gloeckner
I graduated from Rowan University with a B.S. in Radio/TV/Film Studies and also from Kent State University with an M.Ed. in Higher Education Administration. After working in the administrative world for a number of years, I could no longer resist a push to return to the world of film. Since getting my first VHS camcorder for Christmas in high school, I found myself wanting to tell stories with the camera. As an aspiring filmmaker, I'm drawn to stories about life and the explorers and dreamers who choose to live it differently.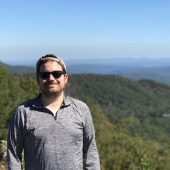 Ryan Howard
I earned a bachelor's degree with a major in both Psychology and Communication from Wake Forest University in 2014. Prior to and during my collegiate experience, in which I focused on mass media and film within my communications major, I spent time on student broadcasting teams, creating video content for clubs and organizations, and involved in theatre. After a few years spent working and living in Washington D.C. and experiencing the 2016 election up close, I believe more now than ever that the stories of those on the fringes and in minorities need to be told in a compelling, truthful and relatable ways. As cheesy as it may sound, I often reflect on the Rodgers and Hammerstein lyric "You'll Never Walk Alone" and hope to create documentary films that reinforce just that; as isolating as life can feel, we share more than we differ and we can all be each others greatest allies.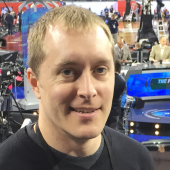 Brian McLawhorn
As a diehard sports fan, raised in the shadows of Tobacco Road, basketball began shaping my career path at an early age. As a teenager I was introduced to the world of basketball recruiting through Hoop Dreams, a film co-directed by Peter Gilbert. The film ignited my passion for recruiting and storytelling, ultimately leading me to Appalachian State University where I received my undergraduate degree in Journalism. As fate would have it, Bob Gibbons, who appeared in Hoop Dreams and is a pioneer in sports recruiting coverage, hired me directly out of college. I have since spent 17 years as a sports journalist with the last 10 covering Duke University athletics for Yahoo! Sports and Rivals.com. Along the way, I received my M.A. in Interactive Media from Elon University, which sparked my interest in film. From there, I attended classes at Duke's Center for Documentary Studies. While my story idea list is comprised of many topics, I am particularly drawn to sports and man vs. nature subject matter, with an emphasis on exploration and adventure films.