Main Content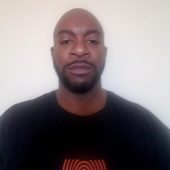 Acobe Cheek
I fell in love with the camera at the age of 11.  I was in the sixth  grade and was selected to shoot our school's live morning news feed.  Born in the trunk and raised in Durham, North Carolina, I went to Hillside High School and provided technical support for Drama club and fine arts productions.  Working behind the scenes in theatre would provide with the opportunity to travel to eastern Africa and South America. After matriculating from Winston Salem State University with a Bachelor of Science in Sports Management, I taught for a few years in middle school and high school before returning to school to obtain a Masters of Arts in African American Literature and, now, an MFA in documentary film.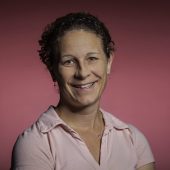 Meg Daniels
I grew up in Upstate NY where I received my BFA in photography from RIT and, shortly after relocating to North Carolina, my MS in Adult and Community College Education from NCSU. For the last 17 years, I have been a freelance photographer telling the stories of people from around the globe. I chose photojournalism as a profession because it allowed me to explore who I was a person. Over time, I realized that the visceral experience I wanted to give my viewers through photography was lacking something: the emotional experience that occurs when hearing the spoken word. I want to tell stories that encourage people to question their roles in this world and examine their belief systems. I hope my future films will resonate with audiences either consciously or unconsciously so that, like me, they may understand a little bit more about who they are as human beings.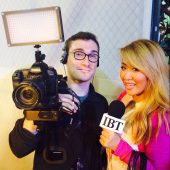 Nick Deel
I'm a graduate of Ithaca College's Roy H. Park School of Communications with a Bachelor of Fine Arts in Film, Photography and Visual Media. I joined the Documentary Film Program after spending five years producing short form video content for the International Business Times and Newsweek magazine in New York City. Frankly, I'm drawn to documentary film because it allows me to be nosy. I get to call up people I find interesting and ask them to let me step into their lives for a while. And some of them are gracious enough to let me. I hope the films I make spark the same curiosity in others that has driven me.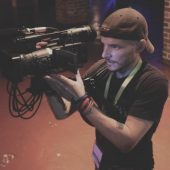 Thomas Espy
I was born and raised in northeast Ohio and I have been an artist my entire life. As I grew, I found my interest in creating art, watching films, and reading books grow into an interest of storytelling in general. I received a BBA in Business Management from Kent State University in 2009 and a MS in Student Affairs in Higher Education from Miami University in 2012. During my first year in WFU's DFP, I have had the opportunity to broaden my understanding of the many theoretical and practical aspects of filmmaking and I have produced two documentary short films: Human Kaleidoscope and Berning for Change.
I aim to capture and represent life through traditional and experimental filmmaking. I am interested in producing visually inspired films about individuals who have devoted their lives to the arts and explore their inspiration and the creative process behind their final products, producing films about evolutionary psychology and mental illnesses/ disorders and explore how these disorders are related to and/or influence the creative process, and producing films exploring the human condition, memory and nostalgia, nature, and fantasy in ways that have yet to be explored through traditional filmmaking. Roger Ebert once said:
"Movies are the most powerful empathy machine in all the arts. When I go to a great movie I can live somebody else's life for a while, I can walk in somebody else's shoes … The great movies enlarge us, they civilize us, they make us more decent people."
Ebert's words help explain why cinema is one of the most effective ways to the human heart. As a filmmaker, my leading objective is to produce meaningful films that will, hopefully, help make us more decent people.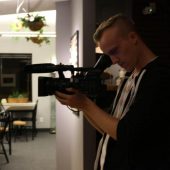 Brad Dillard
I graduated in 2013 from the University of North Carolina at Greensboro. There I received a Bachelor of Arts degree as a double major in English and Media Studies. My media studies degree mainly focused in film production and screenwriting. For two years I served as a staff writer for the UNCG Newspaper, where I wrote weekly music and film reviews. I have just completed a short documentary entitled Regrowth, which is making the festival rounds currently. My goal is to make documentaries that highlight the redemptive nature of the human will that allows individuals to overcome personal, societal, and political ills. I look to tell stories about the people we see everyday but that we don't understand, be it because they are different from us, or because they face different obstacles.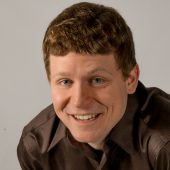 Trey Kalny
After graduating from Wake Forest with a degree in English and History, I followed the natural career trajectory by becoming the Director of Entertainment for the Winston-Salem Dash minor-league baseball team. In the offseason I moonlighted as an improviser, eventually moving to Chicago to graduate from the Second City Training Center's conservatory. Following the creation of the critically acclaimed yet little-known "Banana Cops" comedy series, I decided it was time to develop a more marketable skill: documentary filmmaking. My hope is to create films that marry my love of language, sports, and performance; balance the serious subjects often found in documentaries with the lighter side of life; and most importantly, allow formerly anonymous individuals to tell their stories in their own authentic voice.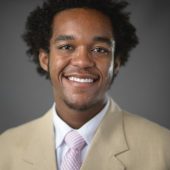 Miles McKeller-Smith
I am a 2016 graduate of Wake Forest University from Fayetteville, North Carolina.  During my undergraduate career, I majored in Media Communications and minored in Global Trade & Commerce. I currently serve as a graduate assistant with the Wake Forest University Graduate School of Arts & Sciences, as well as a mentor at a local elementary school.  In my free time, I love to make music and indulge in the arts scene around Winston-Salem. I'm drawn to documentary film because I believe that some of the best stories are told in the form of documentaries.  With my films, I aspire to address and create dialogue around social issues, as well as tell the stories of individuals who may not have the platform to do so.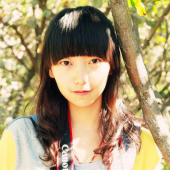 Huiying Wang
I received my BA degree in Media and Communication Studies at China Agricultural University. During my undergraduate period, I worked as an intern assistant producer in China Central Television in Beijing. For the past four years in China, I helped my professor to establish the "Documentary Studies Centre of China Agricultural University", learning a lot from visiting filmmakers and accumulating rich experience in filmmaking. In 2015, I undertook the 2015 China Agricultural University graduation microfilm, which was played at the school's graduation ceremony. While at Wake Forest, I'm continuing the documentary study. My latest work, "Human Kaleidoscope", explores the charm of body painting and the changes it gives to people. As a filmmaker, I desire to talk about women's stories and their roles they play in a family or society.