Main Content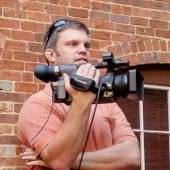 Chris Hudson
I grew up in Charlotte, North Carolina watching hours of documentaries and travelogues on Charlotte's PBS station, WTVI. Rick Steves was my biggest idol and I dreamed that one day I would travel the world, just like him, and share all my fascinating experiences with "Viewers Just Like You" at home.  I earned my B.A. in Communications from Queens University of Charlotte. During my undergraduate studies I pursued my passion for television and film through a documentary production internship at WTVI. A highlight of this experience was being cast as a redcoat soldier and stand-in on the set of Mel Gibson's The Patriot. After college, I worked for Global Children's Outreach as Director of Communications, did freelance work for CMS-TV and WTVI, where I directed the Emmy Nominated Documentary How I Survived WWIl and produced a couple of small segments that aired on The Travel Channel and SPEED. I also spent eight years working for Time Warner Cable Media producing and editing local TV commercials, long forms, and some documentaries for clients like Richard Petty. Today I own and operate Creative Drama Children's Theater and my own production company in Clemmons, NC.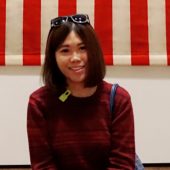 Yicheng "Jill" Li
I received my Bachelor's of Arts degree from Beijing Normal University with a major in Movie and Television Studies. Through my undergraduate coursework and extra-curricular activities I developed a passion for both documentary and experimental film. As an undergraduate student, I interned with CCTV-2 and assisted in the production of a feature-length documentary The Internet Age. I also participated in Looking China, a global documentary activity. With my partner from Boston, I produced a documentary film about my hometown Beijing. My experimental short films work earned several best experimental film nominations in the 21st Beijing College Student Film Festival. I have loved documentary film since my first viewing of Nanook of the North and I agree with Flaherty's opinion that documentary is discovery. I believe documentaries hold lasting significance because they truly reflect the human experience.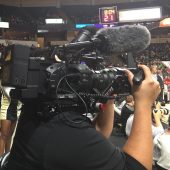 Dominic Silva
I graduated with a B.A. in Individualized Studies with an emphasis in Creative Media/Digital Filmmaking from New Mexico State University.  I have been involved in multimedia projects since middle school and started my own small photography and video business shortly after graduating from high school. I have a particular passion for filming and editing sports related projects and have worked with New Mexico State Football and the Wake Forest Athletics Multimedia Department.  I recently completed an internship with NFL Films.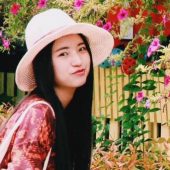 Xiao Xiao
I graduated with a B.A. in Broadcasting and Television from Liaoning University in Shenyang, China. My journey into documentary filmmaking began when I attended Shih Hsin University in Taiwan as an exchange student in the Radio, Television and Film department.  During my year in the program, I edited and directed two award-winning short films, one of which was broadcast in Taiwan. Making these films allowed me to find my passion in life—documentary filmmaking. For the past two years, I have been working on a film on the practice of home schooling in China. My work on this film inspired me to think about the different approaches to storytelling and how a program like the DFP could help me become a better non-fiction storyteller. My new life in DFP is amazing! I am enjoying filming documentary stories in a brand new place and reporting on the NBA Hornets for Tencent. Can you believe that six months ago I did not understand the rules of basketball, and now I can report on NBA games? As Hitchcock said, "In documentary films, God is the director."  For the next three years, I will continue to work on my film on home schooling and seek out every opportunity that allows me to find my voice as a storyteller.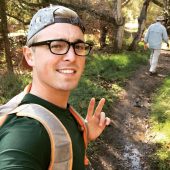 Stan Wright
My love affair with visual media has been a long, recurrent one. In middle school, I was part of a morning production team that put on the broadcast announcements. High school became one great experiment in storytelling, as my digital media classes challenged me to make films ranging from flipbook to live action to animation. In college at Drexel University in Philadelphia, I studied Communication with a Journalism emphasis, eventually becoming the editor-in-chief of independent student newspaper The Triangle and pioneering the web series "The Triangle Live." As a co-op school, Drexel also enabled me to hold internships with myriad media organizations ranging from Comcast to PBS Kids Sprout where I was a production assistant, to PHL-17's EyeOpener morning show, where I filmed, interviewed and edited content. In my senior year at Drexel, two experiences: attending a weeklong visual storytelling intensive in Kentucky and documenting my medical brigade's trip to Honduras, provided me the kick in the pants to redirect myself towards what I now realize is my calling – documentary filmmaking.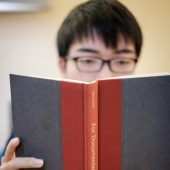 Hao Zhang
I earned my bachelor's degree in Digital Media Technology from Beijing University of Post and Telecommunications. I enthusiastically embrace all aspects of the documentary filmmaking process and find it to be the perfect form of expression for me. Documentary storytelling allows me to follow my spirit of curiosity, produce works that address my concerns for underrepresented people, and pursue my passion for photography and music. While I enjoy all types of documentary films, I am particularly drawn to social justice topics and sports, and I am very excited to be studying documentary film with Peter Gilbert.
MA in Sports Storytelling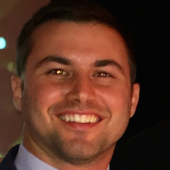 Colin Sylvester
I received my undergraduate degree in Film/TV Criticism from USC's School of Cinematic Arts. Before coming to the DFP for the MA in Sports Storytelling degree, I covered the entertainment industry and then college sports as a journalist and editor. My first-year project, A Chip Off The Old Rock, examines a die-hard fan base thrown into hysteria when one of its own betrays the group. It's that unique culture and perspective in sports that draws me to documentary filmmaking and drives me to tells stories not simply about sports but the people and personal stories in sports.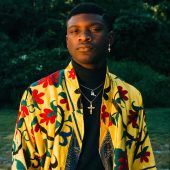 Milik Robinson
I originally come from a social science background. My undergraduate degrees are in psychology and social work. I've always been interested in film, specifically documentary film because I always love the realness of it. I always find it hard to sit through feature films. When I'm not doing work within the program, I am doing a lot of fashion/editorial photography. In the future I hope to produce films characteristic of myself, yet in a way that everyone from all walks of life can understand. I like to call my style "ghetto sophistication."